Meet Dr. Vaughan Dabbs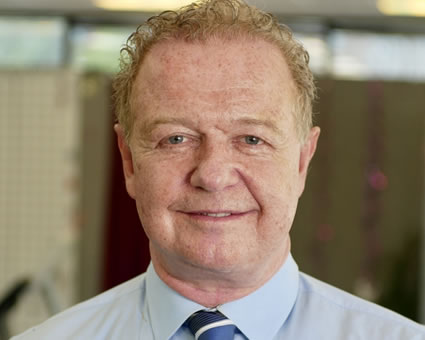 As his mother was a nurse, Dr. Dabbs knew he always wanted to go into the health profession. "When I was about 15 years old, the MD who lived next to me told me to become a chiropractor. He said that's because patients walk in with a frown and walk out with a smile after getting chiropractic care." Dr. Dabbs also was drawn to the chiropractic profession as he could treat patients with his hands and wouldn't be handing out pills.
Connecting and Empathizing
Caring and compassionate, Dr. Dabbs takes time to forge connections with patients. He's always felt empathy toward humankind.
I want to help every patient get out of pain. I also want everyone to feel happy that they came in and feel cared for."
Chiropractic Education
Dr. Dabbs earned his Doctor of Chiropractic from Logan College of Chiropractic in St. Louis, Missouri, in April of 1987. He also holds a Bachelor of Science degree in Biochemistry from McMaster University in Hamilton, Ontario.
His postgraduate education includes a Diplomate in Chiropractic Orthopedics. He also has taken courses in the following:
Sports medicine
Nutrition
Spinal and extremity chiropractic adjusting techniques.
Dr. Dabbs also practices functional medicine, which can help the body heal using food.
His extensive education has equipped Dr. Dabbs with everything he needs to help his patients.
Patients can know that I'm confident in my craft and have the tools needed to do my job well."
Professional Accomplishments
Dr. Dabbs has been published in two of the foremost orthopedic journals in the country. His most recent article compared the effects of antisteroidal anti-inflammatory drugs to chiropractic treatment for back pain. He also published the highly rated book, This Is Why Your Back Hurts.
Providing an Array of Chiropractic Techniques
With many tools in his toolbox, Dr. Dabbs can provide effective natural care. He specializes in Diversified and Cox Flexion-Distraction techniques. Dr. Dabbs also uses muscle and joint rehabilitation and is highly skilled in treating low back pain, whiplash and sports injuries.
EXPLORE OUR SERVICES »
Enjoying an Active Life
As he grew up in a planned community in Toronto, Canada, Dr. Dabbs is happy to call Columbia home. When he's not at the practice, he likes to ski, golf, hang out with friends and spend time with his young adult sons, Jesse and Austin.
Book an Appointment
Take that first step toward better health. Contact Dabbs Rehab Center of Maryland to book a same-day appointment. We accept insurance.
---
Dr. Vaughan Dabbs | (410) 720-5555